Reconnecting Your Xero Account
Reconnecting Your Xero Account
If your Rerun/Xero accounts become disconnected, please follow the steps below to reconnect the two accounts:
1) Go the Settings > Sync tab. From the drop down, you'll want to select Xero. A blue "Connect to Xero" button will appear.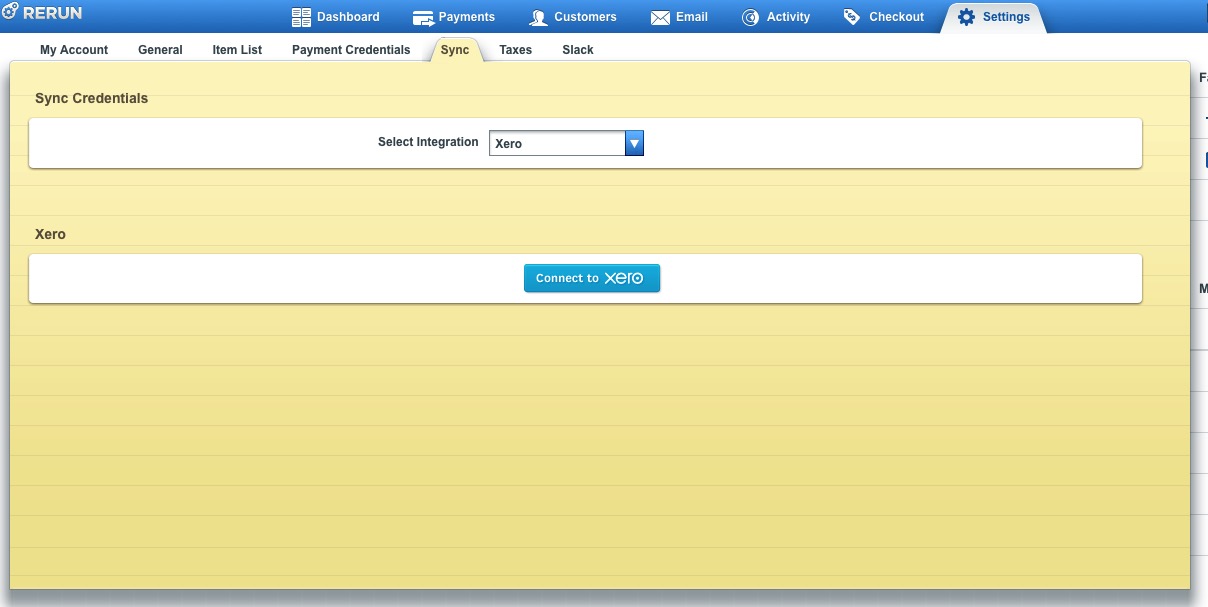 2) A pop-up will appear to log in to your Xero account. If a pop-up doesn't appear, make sure you do not have a pop-up blocker on your browser. If you do, you may need to briefly turn if off.
3) Once you select your company file, you'll be connected and the pop-up will disappear. You'll need to select which Xero accounts to sync with.
Please Note:
Because you've been disconnected, it won't show the last sync. When you re-sync, the transactions, items and customers that were created or processed after your last sync will sync successfully.
If you have any questions, please email us at
hello@rerunapp.com
.